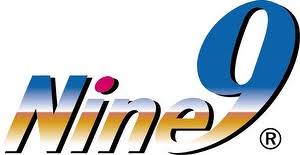 Nine9 company began in 1994 and with the development of special tools, boring heads and accessories. The Nine9 logo was commissioned in 1999. It comes from the Chinese characters meaning "long life and durability" – words which aptly describe all Nine9 tools. 99 is the largest 2 digit number, indicating maximum product endurance.
Nine9 tools whilst being "special" in the indrustry, but there are standard in our product range. NC Spot Drills, i-Center_indexable center drill, Engraving tools, Chamfer Mill, Deburring Tools, Indexable drills, Boring tools, NC helix drills_helical interpolation, Power Mill and our new products: ERgo. The ERgo is a new trademark of Nine9 for ER style collet system. ERgo provides quick change capabilities, a unique tooling system for Swiss type automatic lathe, live spindle tool of CNC turning centers. Those established Nine9 as a market leader and innovator in the cutting tool field.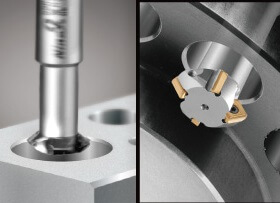 This multifunction tool can be used for countersinking, front and back chamfering, contour chamfering or face milling. The Nine9 chamfer mill runs 4 times faster than a standard chamfer tool and utilises high feed rates. Each insert has 4 cutting edges and long tool life.